Our Meals
The Mela Kothi has a long tradition of hospitality and a reputation for serving culinary delights. In its heyday, the raucous junior members of the family competed to present their unique twist to age-old family recipes; creating magical dishes that continue to be served with pride.
The lodge kitchen prepares authentic 'home cooked' buffet spreads with fresh organically grown ingredients from our own farms or procured directly from the local farmers. The recipes include a rich and varied mix of local specialties and contemporary Indian and Continental dishes.
The beautiful old trees, extensive gardens, and the restored buildings of the late 18th century stable block provide idyllic settings for mealtimes. Evening bonfires are a good opportunity to interact with other guests or simply sit back and do a spot of stargazing.
Tea and coffee is available in the main garden throughout the day and guests are welcome to make their own cuppa as often as they wish.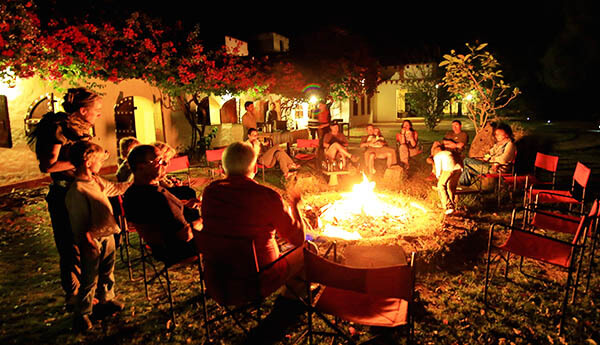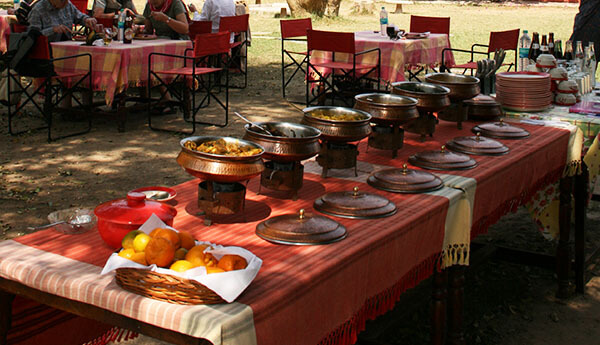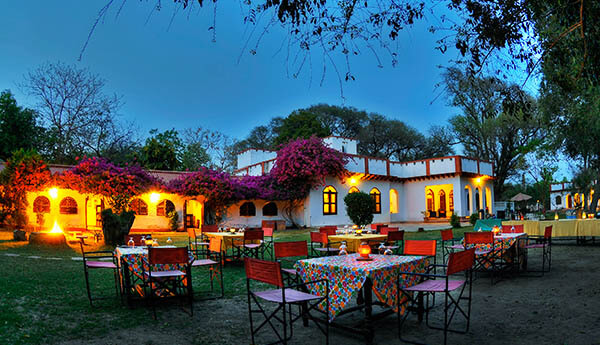 website designed by conceptzandbeyond.com